Driving Revenue Growth through Storytelling
StoryBrand Marketing for the Natural Resource Industry
Confusion is costing you revenue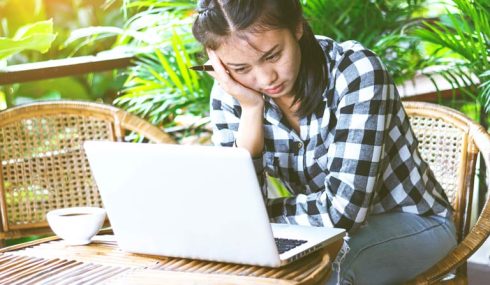 Your customers don't fully understand what you offer when your message is unclear. Confusion leads to hesitation and lost sales.
But it doesn't have to be this way. Don't get stuck in the implementation process of StoryBrand Marketing.
Let us guide you to clear messaging and marketing that fuels growth for the natural resource industry.
Clear Marketing Messaging
Harness the power of the StoryBrand framework to confidently express the right story
Eliminate Confusion
Grow your business with with compelling clarity
Increase Sales
Sell More natural resource products. When you have a compelling message, your marketing achieves a greater return on investment.
Business Growth Plan
Step 1: Book A Discovery Call
Step 2: Craft Marketing Plan That Sells
Step 3: Implement Your Growth Strategy
Get the outside perspective you need to transform your marketing and grow your business
Popular Packages
Consider this a sneak peek to our Marketing Strategies and contact us if you don't see what you need.
Marketing Foundation Plan
Let us take the guesswork out of where to start your marketing strategy and deliver a foundation for all your marketing messaging.
Marketing Foundation Plan
○ Brandscript
○ One-Liner
$1,500
Marketing Starter Sales Funnel
Using your Marketing Foundation, we will deliver a marketing sales funnel that sells. You need a sales funnel to grow your business.
Marketing Starter Sales Funnel
○ Marketing Foundation Plan
○ Homepage or Landing Page Wireframe
○ Lead Generating PDF
Marketing Core Sales Funnel
Using your marketing foundation, we will deliver a full marketing sales funnel to drive the results you desire. We will help you implement your marketing tools for success.
○ Marketing Foundation Plan
○ Homepage & Landing Page Wireframe
○ Lead Magnet
○ Sales Email Sequence
○ Nurture Emails
Partnering with Natural Resource Clients is our specialty
○ Industrial Companies & Manufacturers: Wood, Steel, Glass
○ Natural Resource Clients: Forestry, Maple Syrup, Agriculture
○ Outdoor Recreation Companies: Agritourism, Hiking, Camping, Hunting, Fishing
○ Non-profits: Public Forests & Tourism In the Natural Resource Industry, you face challenges other companies or manufacturers don't. You likely have a segment of the population that ethically opposes your products or services. Or you may have extra restrictions in advertising. So you may feel like no one wants to help your business grow. Fear no more. We are your people. We are dedicated to helping your outdoor company reach its sales goals. We are sensitive to the obstacles you face and understand your clientele. We specialize in growing businesses in your industry. Let us guide you to clear messaging for your target audience.
Discover What's Wrong With Your Marketing
Get a customized plan to fix it.
Have you ever felt like your marketing isn't working for you? It's hard to know if you're actually getting your marketing right. If you've ever felt this way, I'm so excited to share a brand new tool with you.
The StoryBrand Marketing Report is a new online business assessment that lets small business owners understand where their marketing plan is falling short and what it should look like.
Marketing does not have to be complicated and yes, it can work. Take the free assessment and get your report now.