Rise Above the Competition with SEO
Rise Above the Competition with SEO
Search Engine Optimization (SEO) drives qualified traffic to your website. Organic search traffic is the greatest investment of your marketing dollars. At Visionary Design Concepts, we create every website design with SEO Optimization as our foundation. That not only creates the best user experience, it also boosts your brand by getting your target audience to your website. We go beyond simple website design. We will get up-close and personal with you to discover your needs, your audience, your challenges, and your budget – to craft authentic, research-based solutions that are a perfect fit for you.
SEO Building Blocks to Websites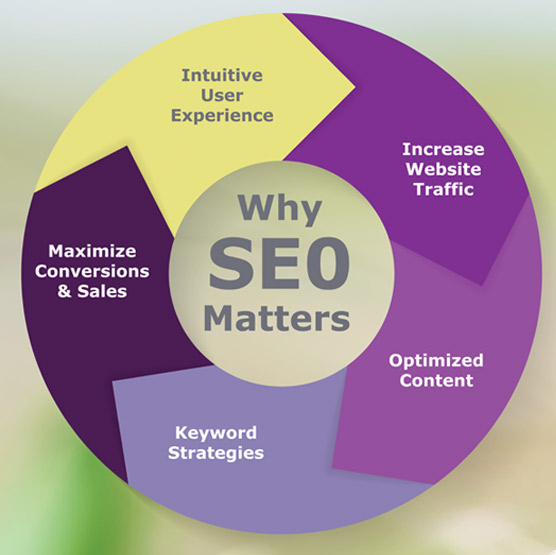 Your website developed by Visionary Design Concepts will be created with a solid foundation of SEO. Building page authority takes time so SEO isn't always an overnight success story. It is the best return on your investment to increase your website traffic but keep in mind high ranking SEO has no end date. Why? Changing algorithms, competitive keywords and your competitors may counteract your actions to reach a higher ranking status. The best way to keep your SEO ranking high is by consistently prioritizing it. If you want high rankings on the SERP, you have to keep working at it.
SEO-Optimized Content & Technical SEO
Quality research driven content is needed for your entire website. This includes developing SEO-optimized, keyword-rich and original content for your website. We will detail key landing pages to increase site traffic and direct customers towards conversions. By creating your website's back-end with Technical SEO as the base, these SEO optimizations make it easy for search engines to crawl and index your website.
Intuitive UX
Intuitive UX website design is a design which is easy to use and the user knows what to do when they sees it. Google rewards Intuitive design because it can provide a seamless user experience. Google Core vitals including mobile-friendliness, hassle-free navigation and optimized page speeds all not only mean a higher Google ranking but a better user experience. Visitors on these sites stay longer and typically generate higher conversions or sales.
Keyword Research and Strategy
Keywords are fundamental for your SEO efforts. Visionary Design Concepts understands the importance of proper keyword research and implementation. The right use of keywords makes a successful campaign.
Link Building
Backlinks are a core pillar of higher search engine rankings in competitive keywords. Building your backlink profile can be a key strategy to ranking. To obtain high-quality backlinks and authoritative domains, you must be willing to invest in your SEO for the long term. We will advise you on the best strategy for your brand.
Want to see how our web design and marketing has ignited growth for others? Check out these examples from our valued clients >
Our Websites are developed with the following Core SEO features:
Mobile First
Google Core Web Vitals
Navigation Menu structured for user experience & search engines readability
SEO Keyword Research & Implementation with Competitor Gap Analysis
Key landing pages based on the data
Key conversion points
SEO Technical Optimization
For more information on SEO planning and website design
Connect with Visionary Design Concepts today